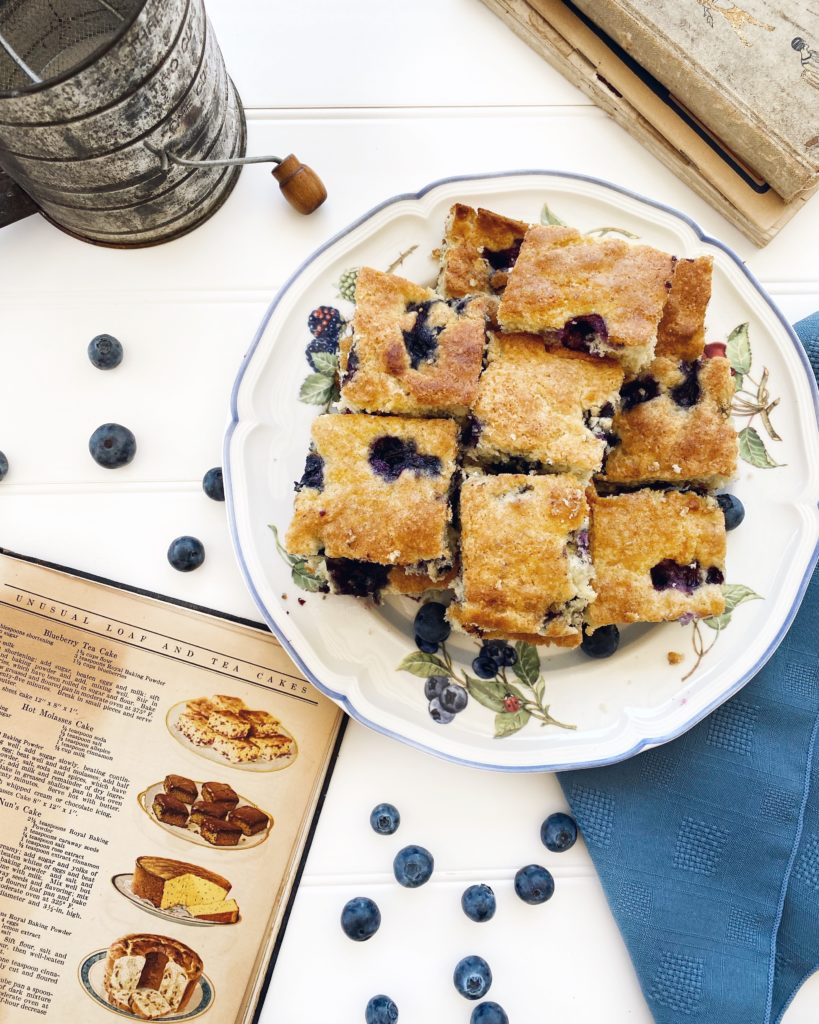 This is a recipe for Blueberry Tea Cake from the 1927 cookbook, "Any one can Bake." We found this book at a library sale. It was packed with torn out recipes and handwritten notes on the margins of the book. I bet the previous owner was a really good baker 🙂 The recipes were complied by the Educational Department of the Royal Baking Powder Co. Royal was established by two brothers in 1866. You may still see the Royal brand at the store but they are now owned by Clabber Girl.
I truly believe vintage recipes stand the test of time. I will definitely make this cake again and I am looking forward to trying the other recipes!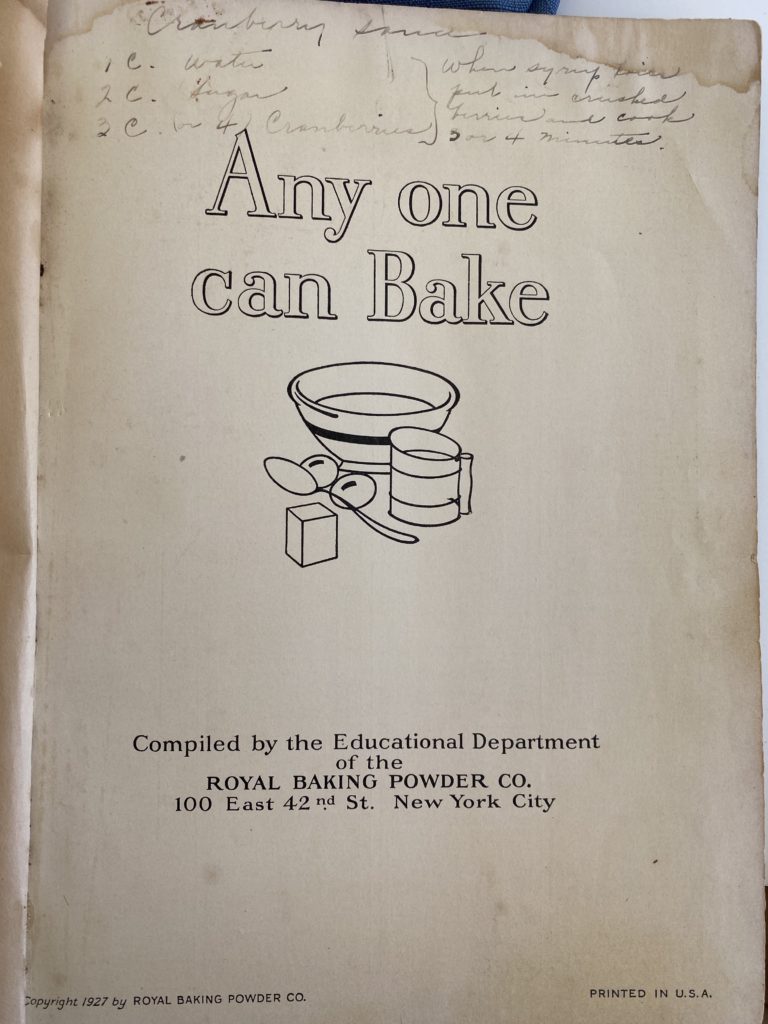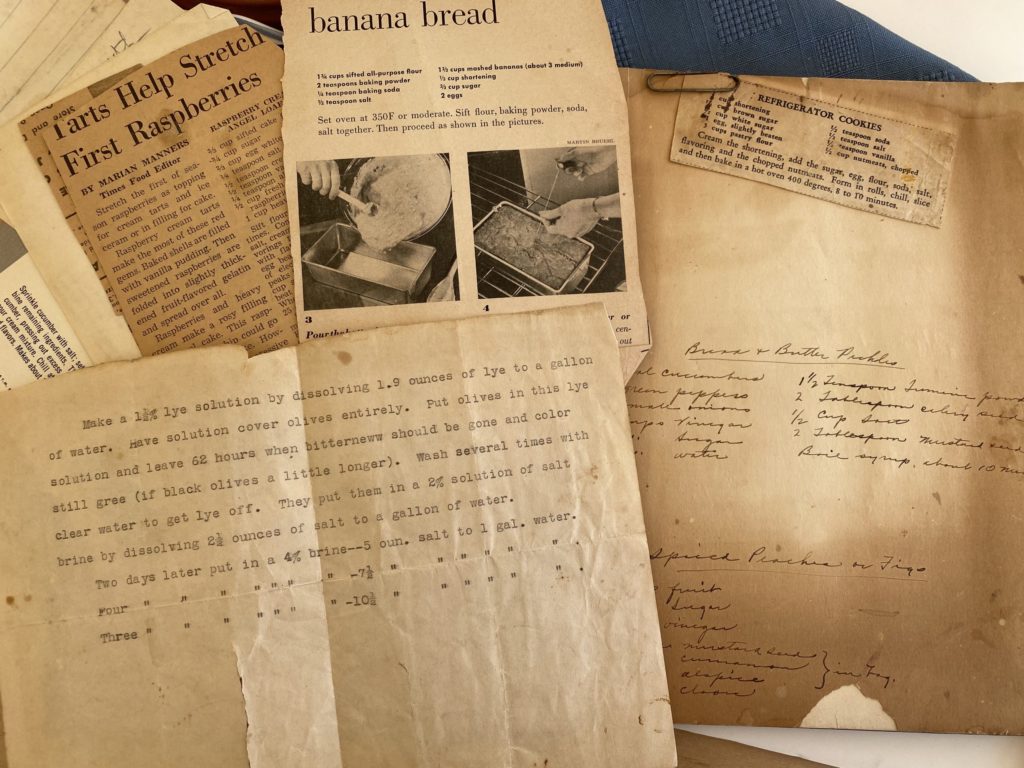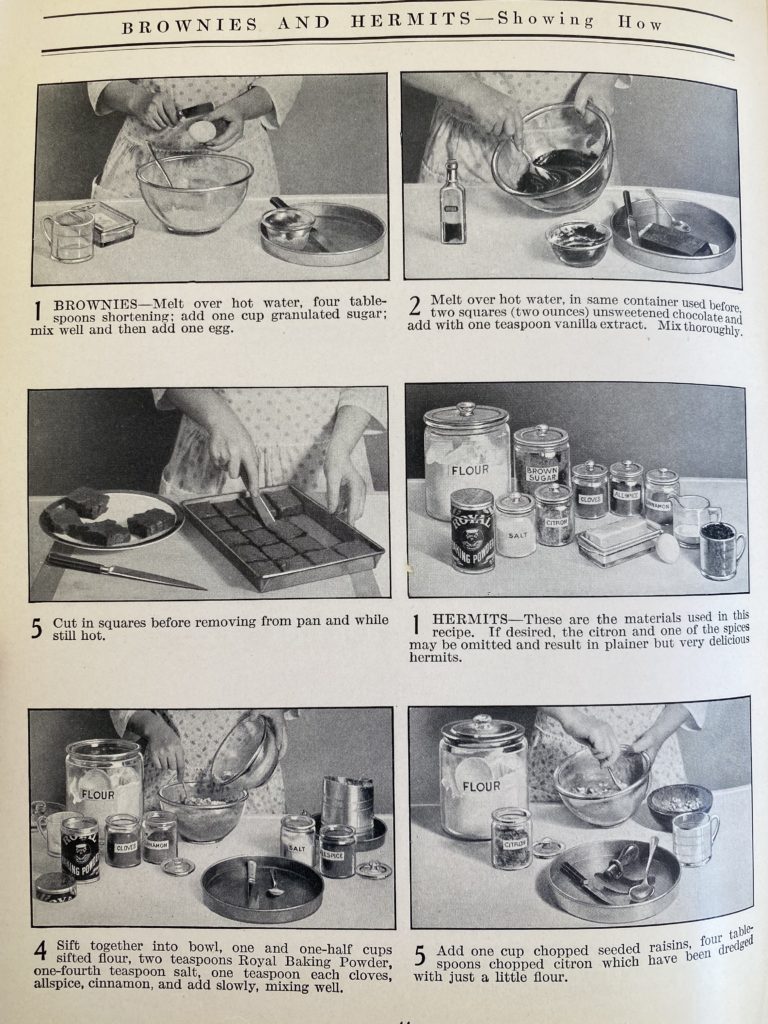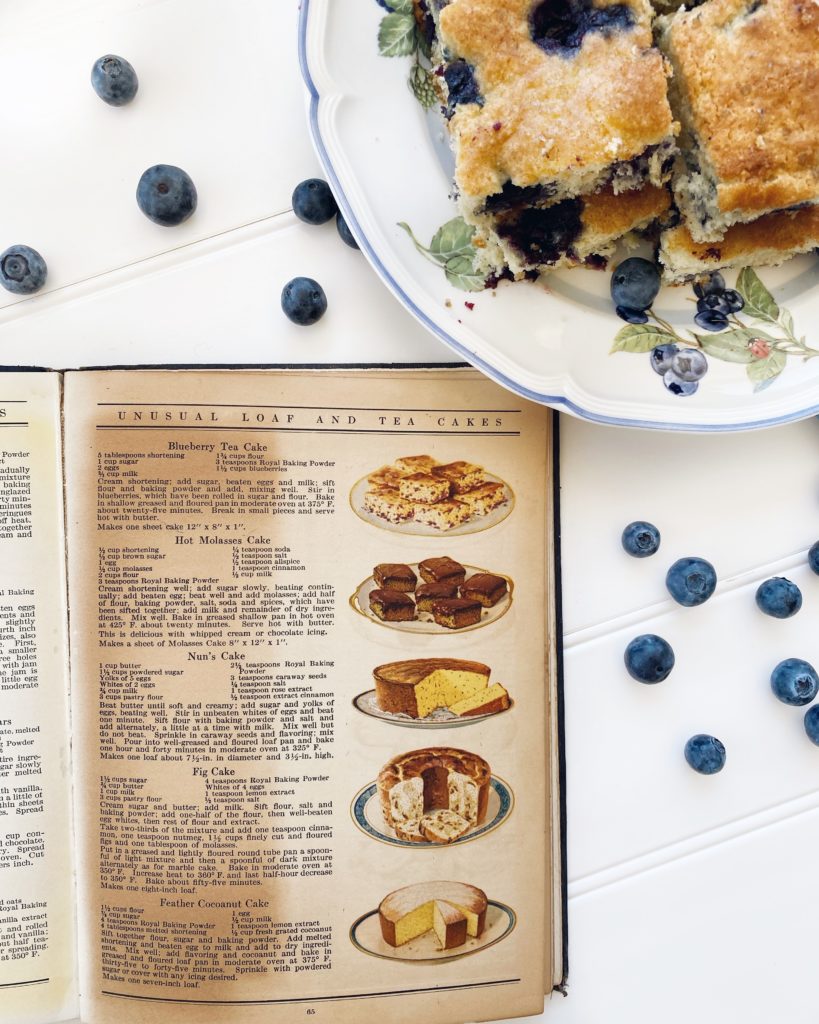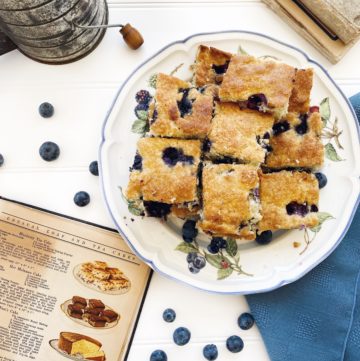 Vintage Blueberry Tea Cake
Make this blueberry tea cake from 1927! It is perfectly fluffy and moist.
Ingredients
5

tbsp

shortening

1

cup

sugar

2

eggs, lightly beaten

2/3

cup

milk

1 and 3/4

cup

flour, plus more for dusting

3

tsp

baking powder

1 and 1/2

cup

fresh blueberries
Instructions
Preheat oven to 375 degrees. Spray or butter a cake pan about 12" x 8".

In a medium bowl, cream together the shortening and sugar. Add egg and milk.

In a separate bowl, sift flour and baking powder together. Add dry ingredients to bowl with wet ingredients. Mix to combine.

In a separate bowl dust blueberries with about 2 tablespoons of flour. This prevents the blueberries from sinking to the bottom. Discard any extra flour that doesn't stick to the blueberries. Add floured blueberries to the cake batter and fold in gently to combine.

Pour batter into prepared pan and bake for about 25 minutes. Let cool before slicing into squares. Serve with butter. Enjoy!