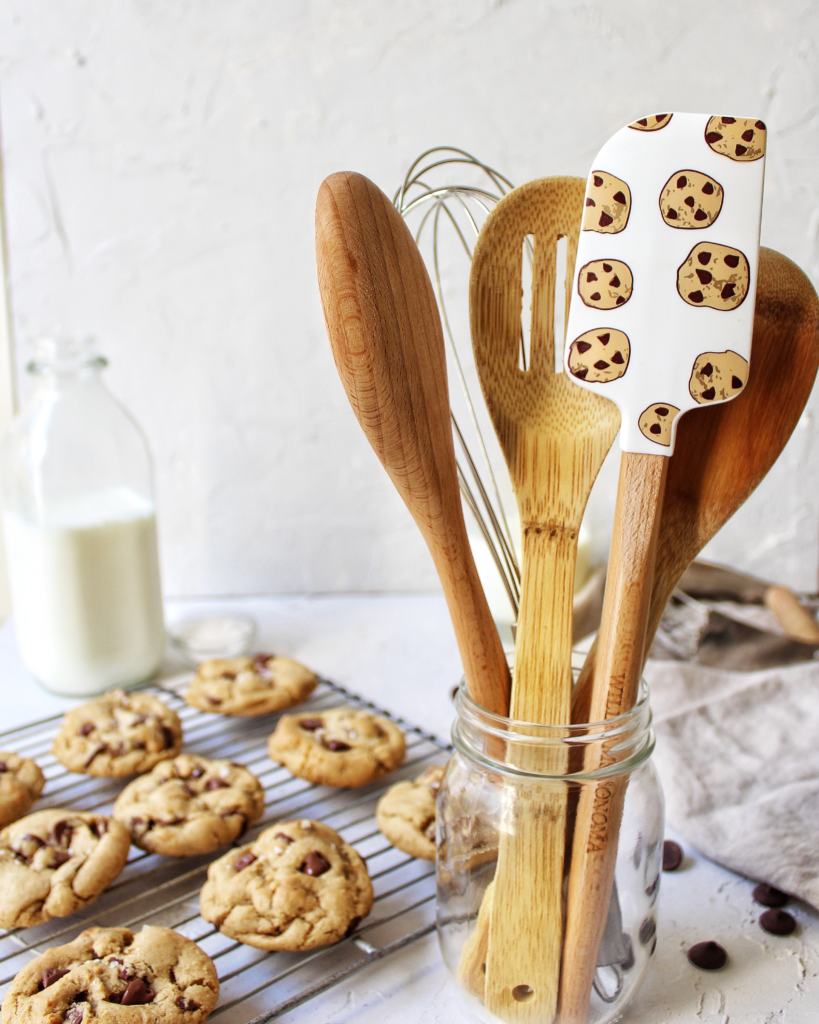 Williams Sonoma sells a line of celebrity-designed spatulas in order to support No Kid Hungry, a non-profit organization with the mission of ending childhood hunger in America. The sale of just one spatula is enough to provide meals for FORTY children in need.
According to the USDA, more than 11 million children in the United States live in "food insecure" homes. This means that these families do not have enough food to live healthy lifestyles.
No Kid Hungry offers many different meal programs and educational opportunities. They partner with local schools and community programs to do research and advocate for policy changes. They estimate that childhood hunger may currently be getting worse due to the COVID-19 pandemic.
If you are looking for a way to help this organization do their important work, pick up a spatula from Williams Sonoma! They have a number of different designs from celebrities such as Ina Garten, Kristen Bell, Molly Yeh, Dolly Parton, and others. Check them out below. Which one is your favorite?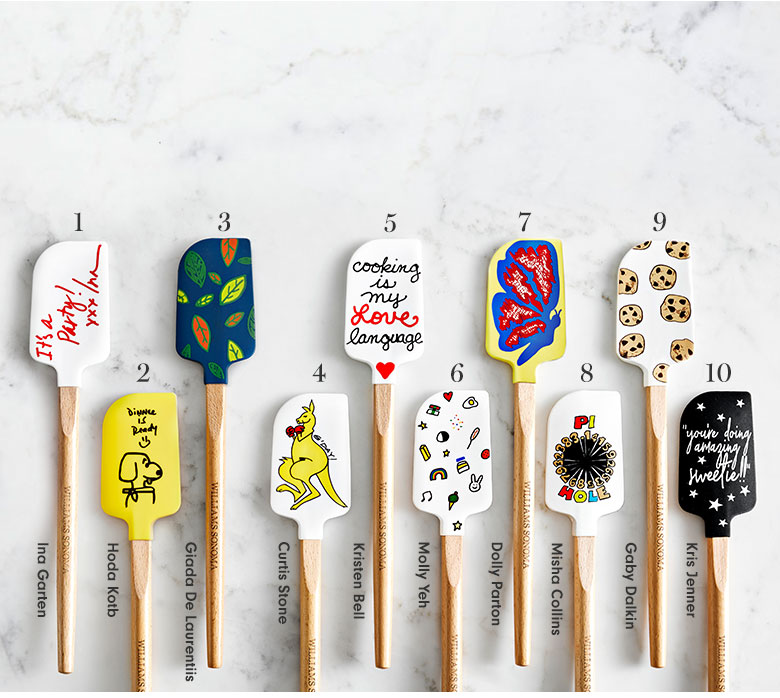 In addition to being sold for a good cause, these spatulas are very high quality! The spatula head is sturdy and the wooden handle is nice and smooth. I chose to break in my spatula designed by Gaby Dalkin with her "The Best Chocolate Chip Cookies."
This cookie recipe is unique because it calls for cake flour and bread flour as opposed to all-purpose flour. These flours have different amount of protein content which impacts the texture and tenderness of the cookie. I loved how these were soft and chewy and even stayed soft and chewy the next day- we ate them before we could test them for longer periods 🙂
Cake Flour: 10% protein

All-Purpose Flour: 11.7% protein

Bread Flour: 12.7% protein
This is a great article about different flours if you are interested in learning more.
The other thing that is unique about these cookies is that the dough chilled for 72 hours…. you read that right… 72 HOURS!!! Chilling dough before baking is important because it hardens the fats again which reduces spread and increased chewiness. I have never waited 72 hours before. These cookies were very yummy but I think next time I will try just an overnight chill 🙂
If you are looking for a new chocolate chip cookie recipe to try, I would definitely recommend this one!
And don't forget to order a matching spatula 🙂