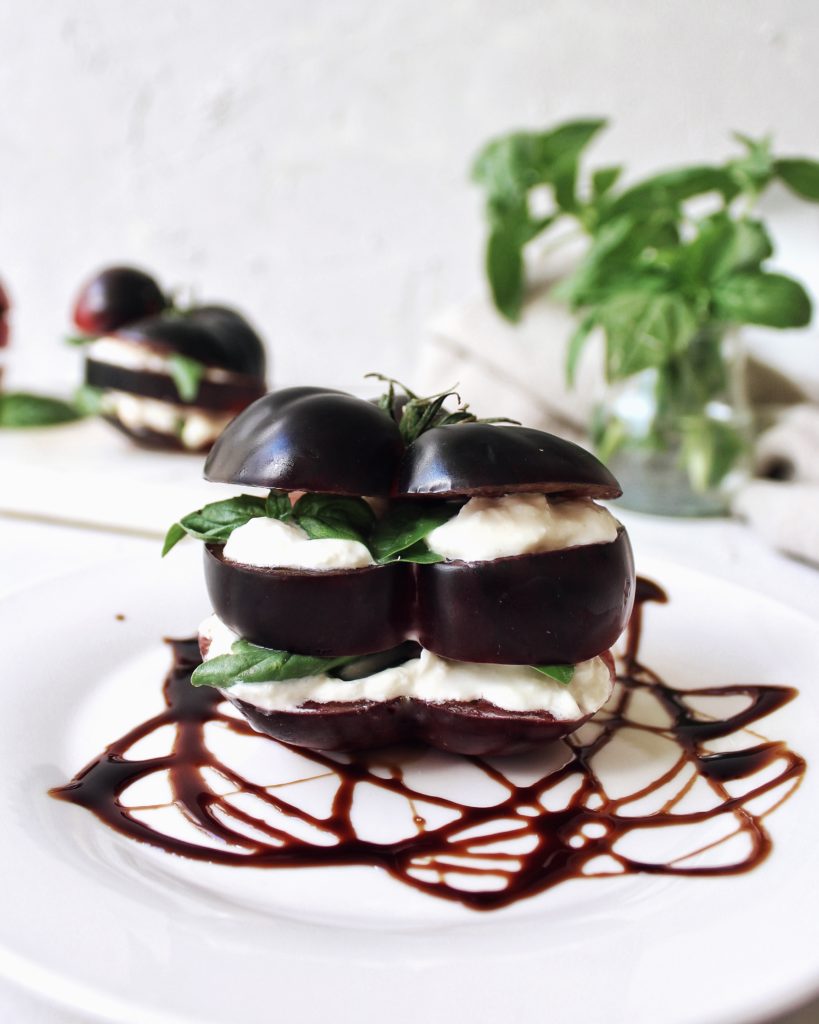 The Black Beauty tomato is deeply hued, meaty, and earthy. The dark color comes from extreme anthocyanin expression (which is the same antioxidant in blueberries and blackberries). Some of the tomatoes are fully black, others have both red and black. What color do you think it is inside? Hint, see below 🙂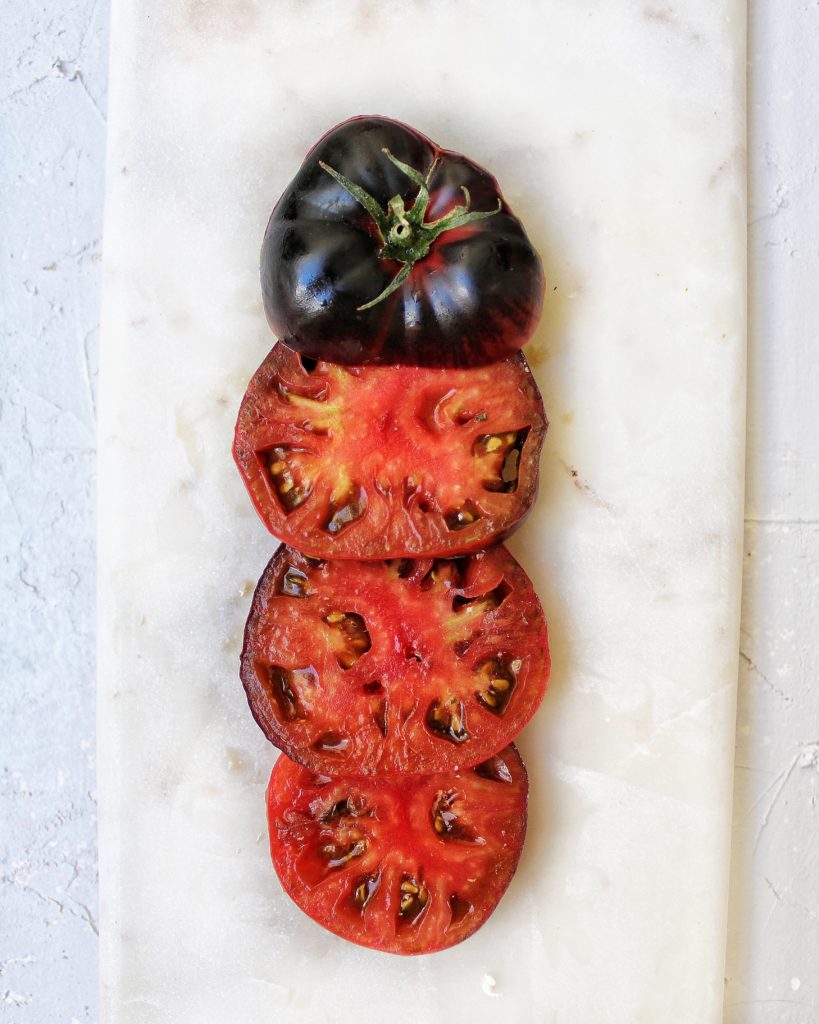 As soon as I saw a picture of this tomato on Gastro Obscura, I knew I had to find it in real life. Luckily, Front Porch Farm had it! This is the beginning of the season for the tomatoes so you still have time to try them.
I wanted to highlight the color and natural shape of the tomato so I stacked it with burrata and basil leaves. The plate has a balsamic glaze drizzle. Toothpicks helped it stay upright! Instead of basil leaves, I would also recommend David Lebovitz's basil vinaigrette…. we put it on everything!
I do not know ANYTHING about gardening but you can get the seeds here. They look pretty cool growing on the plant.
When I first saw them I thought they looked like something from the Nightmare before Christmas! What do they remind you of?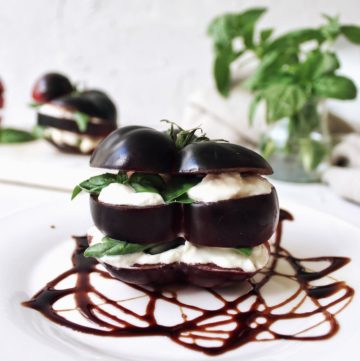 Heirloom Tomato Caprese Stack
Enjoy the season's best tomatoes in a caprese stack!
Ingredients
Heirloom tomatoes, room temperature (the ones shown are "Black Beauties")

Burrata

Basil leaves (or basil vinaigrette, see notes)

Salt/Pepper

Balsamic glaze (optional)
Instructions
Slice tomatoes, making sure to keep it in the correct order to reassemble.

Pat each slice with paper towels to remove some of the moisture. I find that this makes the slices less slippery and easier to stack.

Add salt and pepper to the tomatoes. Stack with burrata and basil leaves (or vinaigrette). You can use toothpicks to help it stay upright. Serve immediately. Enjoy!