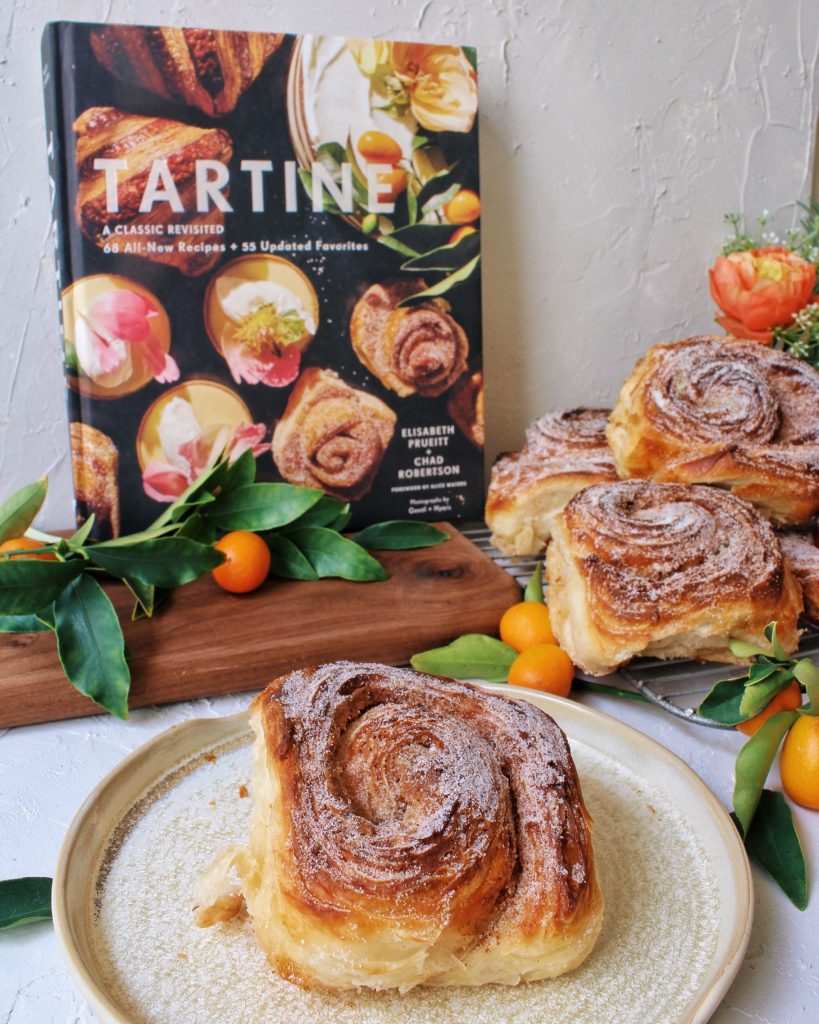 Elisabeth Prueitt and Chad Robertson opened Tartine in 2002 on Guerrero St in San Francisco. Since then, it has grown to over 10 locations throughout the Bay Area, Los Angeles, and Seoul. They have written cookbooks including the original Tartine (2006), Tartine Bread (2010), Tartine All Day (2017), and Tartine: A Classic Revisited (2019).
The morning bun is one of their most famous pastries. It uses lamented dough (AKA croissant dough) with an orange zest and cinnamon-sugar filling. It is baked in a muffin tin and the bottom gets caramelized while it bakes. The top is flakey and the inside is super soft and doughy. Then it is tossed in sugar and served warm.
I tried my hand at baking these over the weekend and I learned so much along the way! This was my first time making croissant dough and it is a multi-day process between all the rising and resting times. Overall, I was very happy with the final product! These are my notes:
You need a countertop measuring at least 36″! In my tiny SF kitchen, this was not possible so I had to move operations to the dining room table. If I had a bigger space, I think I would be able to get thinner layers.
I have a smaller/older KitchenAid stand mixer and it was not able to knead the dough without overheating… I had to do a little hand kneading which counted as my workout for the day 🙂 These are the instructions I followed.
I followed the original recipe which says to cut the log into 3″ pieces, making 12 buns. These turned out HUGE!!! I think I would reduce it to 2″ and make more buns (maybe 16-18 buns).
I baked mine for 45 minutes but I think I could have stopped at 38-40.
Read the entire recipe 3-5 times all the way through before embarking! This helps internalize the steps and ensures there are no surprises.
I think I found a typo about the butter block you use for making the dough. On page 37, it says the butter block is 2 2/3 cup but in the instructions it says 2 1/2 cups. I went with 2 1/2 because more butter is always a good idea 🙂
If you are interested in making these yourself, head over to my Instagram where I am giving away a copy of this cookbook! If you do not have an Instagram, comment below and I will enter you into the running 🙂 This giveaway closes on Sunday (7/26) at 11:59pm PST and I will announce the winner on Monday (7/27).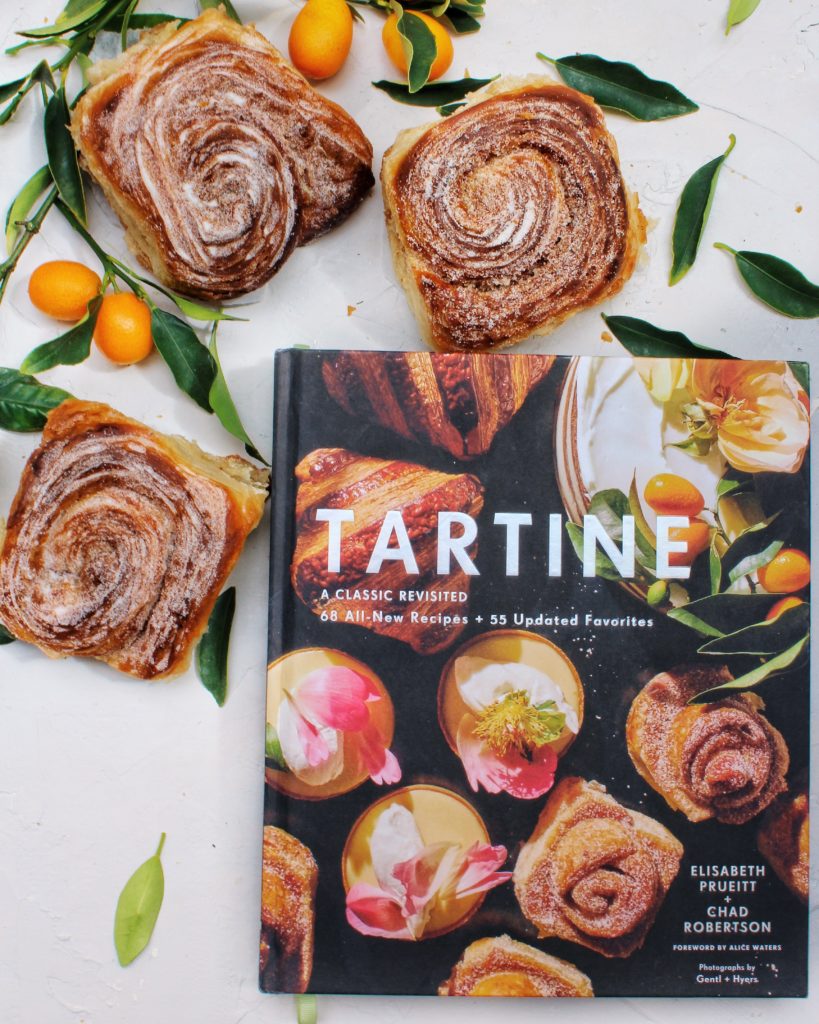 Let me know if you have any questions about making these!!
Here is Chad Robertson making the morning buns:
Here is a more recent video of them making the morning buns at Tartine:
Cynthia of Chic Eats also did a helpful post about her experience making these.