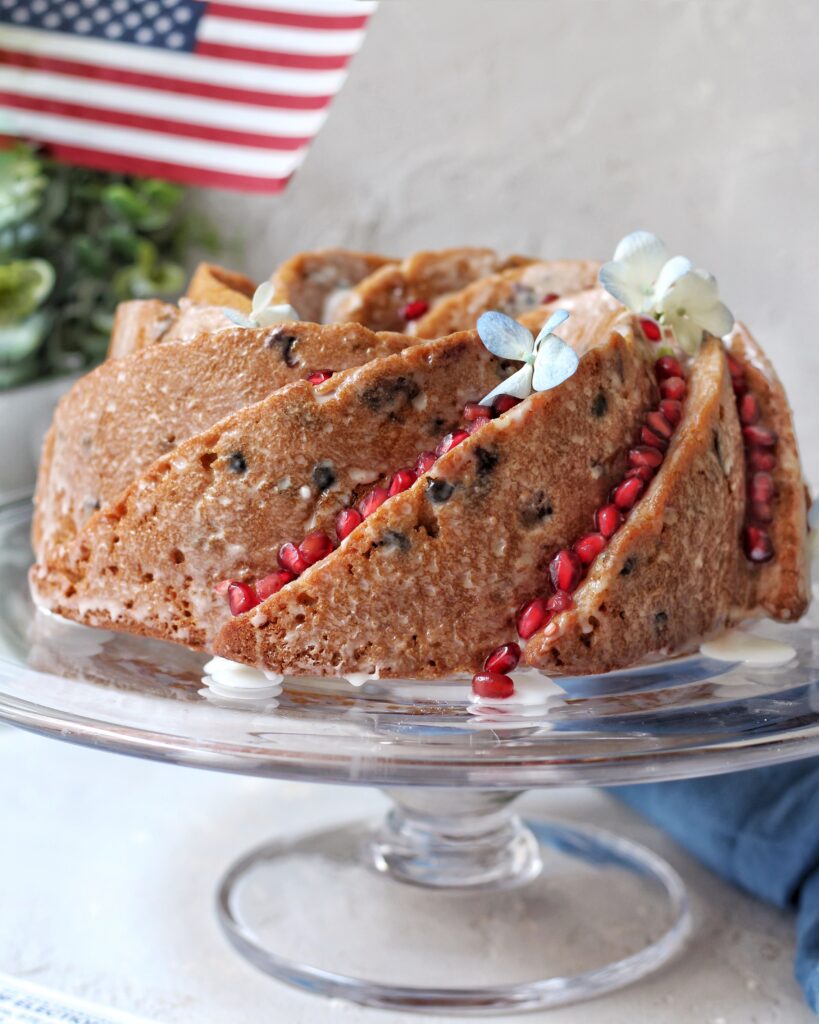 History
Today we are bringing back the tradition of eating cake to celebrate voting! Election cakes date back to the colonial period when "Election Day" was a holiday. The Puritans rejected religious holidays like Easter and Christmas and celebrated their ability to vote for local officials instead (source). It is thought that this cake was served to those waiting for the election results and to those guests who traveled far distances in order to vote. After the Revolutionary War, it is believed that cakes were used to incentivize voting and celebrate our new country.
Sometimes called "Hartford Cakes" or "Hartford Election Cakes"
Election cakes are associated with Hartford, Connecticut because people would travel far distances to cast their votes here. There would be ornate parades and balls to celebrate the occasion. There is a record in 1771 of Ezekial Williams being reimbursed 3 British pounds for the cost of the ingredients to make election cakes.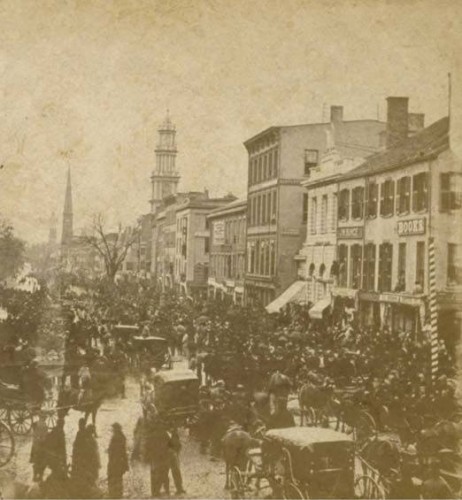 American Cookery
The first printed recipe for an election cake comes from the second edition reprint of the first American cookbook, "American Cookery" by Amelia Simmons in 1796. Her recipe calls for 30 quarts of flour, ten pounds of butter, 14 pounds of sugar, and lots of brandy, raisins, and spices.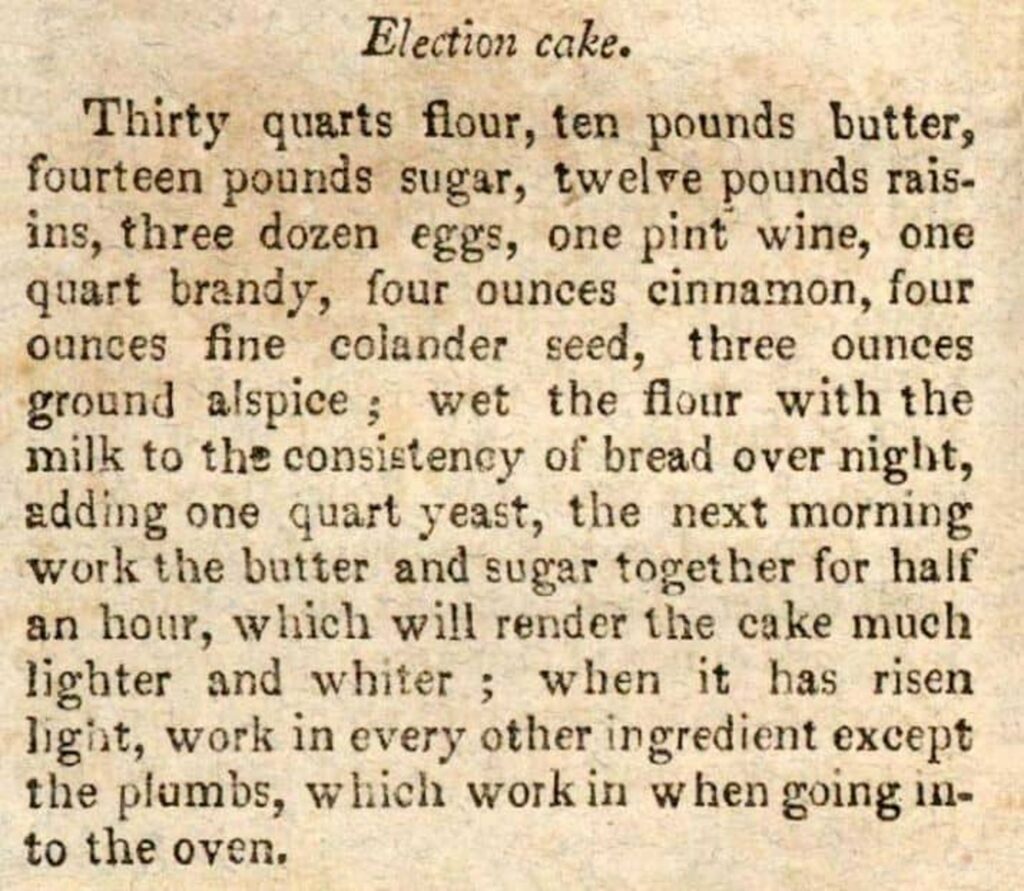 Women & Voting
It is also important to note the role of women in elections during a time when women were not able to vote. This is a nice summary, "Election Cake became the first food strongly associated with American politics. What made it more unique and important was the way it provided women with an opportunity to express their commitment to their new country. This was no trivial outlet in an era that prohibited women from voting. Through their production of Election Cake and other recipes, including Independence Cake, Franklin Gingerbread, and Democratic Tea Cakes, women projected their influence into the public sphere and helped ingrain patriotism into our national culture" (source).
What does it taste like?
Election Cake is a cross between a bread and cake. It has warm spices and dried fruits soaked in whiskey (or brandy). It is traditionally leavened with yeast as baking powder was not commercially available during that period (source). There are recipes using a sourdough starter (here) but I opted for dried yeast and a little baking powder for extra oomph. I also added orange zest for brightness. It traditionally uses raisins (or figs) but I used dried cranberries, blueberries, and golden raisins for red, white, and blue 🙂 I think this would also be good with nuts. It is best served warm- you can also toast it and serve it with butter!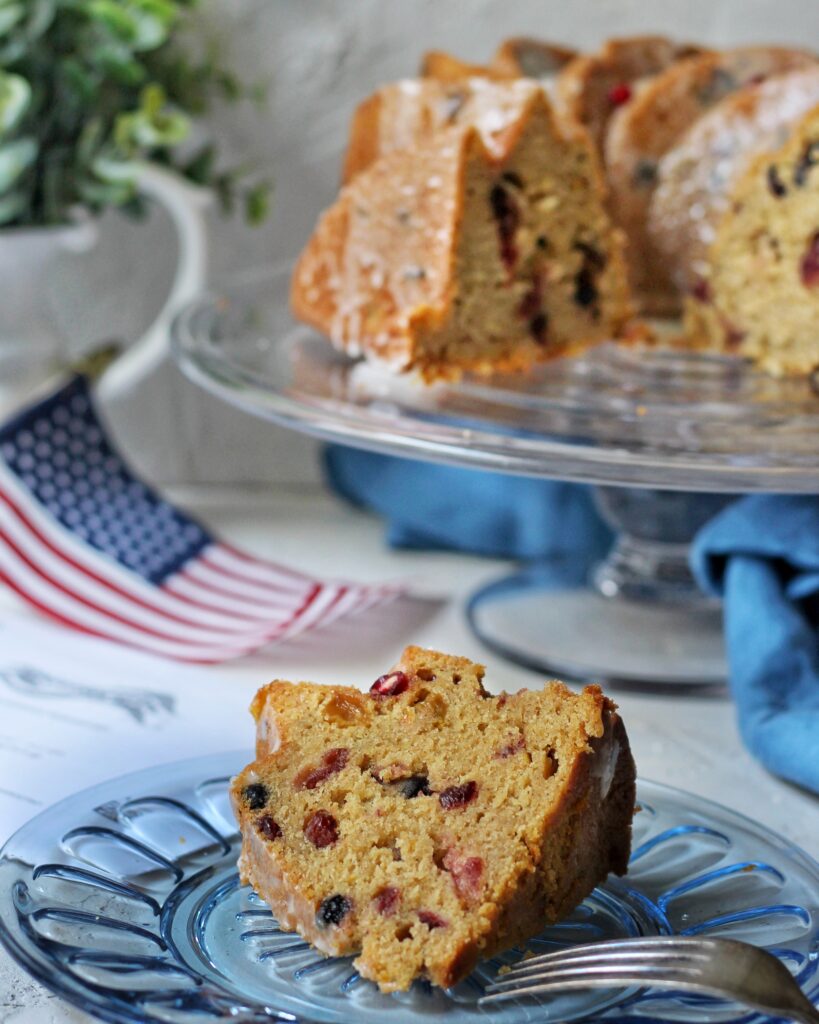 More Reading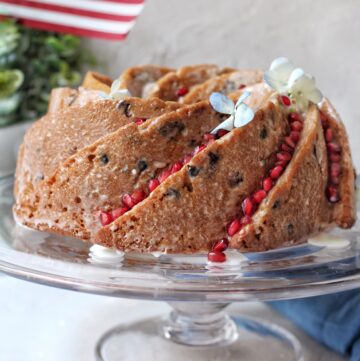 Election Cake
Bake this cake to celebrate our right to vote! This is a vintage cake dating back to the colonial period. It is not too sweet- perfect for breakfast or dessert. Best served warm!
Ingredients
For the cake batter:
2/3

cup

warm water (105-115 degrees F)

1

package

active dry yeast (1/4 oz)

3

cups

all-purpose flour (360 grams)

1

tsp

baking powder

2

tsp

cinnamon

1/2

tsp

salt

1/2

tsp

ground ginger

1/4

tsp

nutmeg

1/2

cup

unsalted butter (2 sticks, 8oz)

softened

2

eggs

large, lightly beaten

1 and 1/2

cup

dark brown sugar, packed

1

cup

buttermilk (see notes)

1

Tbsp

vanilla extract

2

tsp

orange zest (from about 2 oranges)

1 and 1/2

cup

dried fruit (I used 1/2 each of dried cranberries, blueberries, and golden raisins)

soaked in whiskey or brandy
For the glaze:
1 and 1/2

cups

powdered sugar, sifted

4

Tbsp

orange juice, brandy, or whiskey

1/2

tsp

vanilla extract
Instructions
Prepare the batter:
Put your dried fruit in a small bowl and cover with whiskey or brandy. Set aside for the fruit to soak up the liqueur (Note: Best to do this a few hours in advance or up to 1 day in advance.)

Pour the warm water into the bowl of your stand mixer. Sprinkle with yeast and a little pinch of sugar. Let sit for 5-10 minutes. It should get cloudy and foamy.

Whisk together the flour, baking powder, cinnamon, salt, ginger, and nutmeg in a medium bowl. Set aside.

When the yeast is ready, add 1 cup of the flour mixture to the bowl of your sand mixer and mix on a slow speed with the paddle attachment. Add butter and beat to combine.

Scrape the bowl and then add the brown sugar, buttermilk, orange zest, and vanilla and mix until well combined. Add the eggs and mix until just combined. At the very end, pour in the rest of the flour mixture and beat slowly until just barely combined.

Drain any extra fruit juices (or save for the glaze) and toss fruit with about a tablespoon of flour (this prevents the fruit from sinking to the bottom of the cake). Add fruit to the batter and gently fold to combine.

Grease your bundt pan with magic paste (see notes) or butter and flour. Pour the batter in the pan and cover with a tea towel. Let rise for 1 hour (it should rise to a little below the top of the pan).

While it is rising, preheat your oven to 350 degrees F.

When the batter is ready, bake for 50 minutes or until a toothpick inserted comes out clean. Remove the cake from the oven and let it cool for a least 10 minutes in the pan- this will let it slightly strink from the sides, making it easier to release. After it has cooled, carefully invert it onto a wire rack.
For the glaze:
Wisk together the powdered sugar, orange juice (or brandy), and vanilla. Slowly pour over cake. Vote and enjoy!
Notes
Buttermilk: I never buy buttermilk. Fill a 1 cup measuring cup almost all the way to the top with milk. Fill the rest of the way up with apple cider vinegar (or lemon juice or white vinegar). It should be about 1 tablespoon. Let sit for 5-10 minutes. 
Magic paste: I found this recipe from Haley of If you Give a Blonde a Kitchen and it works really well! https://www.ifyougiveablondeakitchen.com/grease-cake-pan-release/ 
Recipe modified from Serious Eats.